Archive all office 365 emails to .PST including emails that are not stored locally: if you want to archive all E-Mails for a date range of more than a year to a .PST file, Outlook only stores 1 year of the mails locally and end up archiving only one year of mails, older mails are missing in the archive, for example if user has used about 10GB of storage in office 365, but the .PST file is only around 2GB, so it is only the most recent emails which are being exported to .PST what about older mails? How would I move all my incoming Exchange Mail to my local PST for future use?
Also Read: What is new on Exchange 2010 Archiving
Below procedure will ensure you will able to export everything to PST, yes after this configuration change you will able to archive your entire mails from Office 365 to PST
By default Microsoft Outlook uses Cached Exchange Mode which only downloads the last one year of mails, check Account Settings for Cached Exchange Mode is on, and if the "Mail to keep offline" setting is set to one year. If it is, change the slider to all or uncheck the box for Cached Exchange Mode.
Configure Mail to keep offline setting on Outlook
On Outlook
Select File Menu
Account Settings dropdown
Account Settings
Select your Exchange account,
And clickChange
UnderOffline Settings
Move the slider to make the desired amount of time, like 2 year and more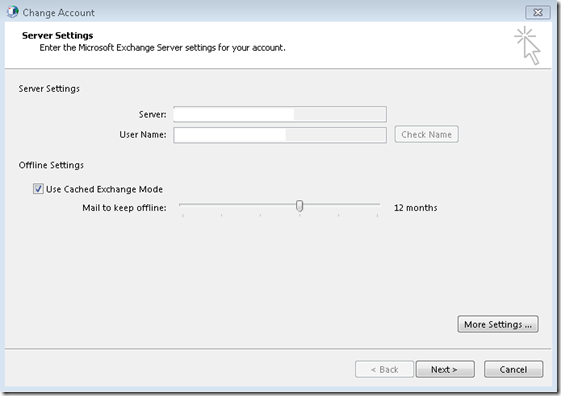 Also Read: How to Fix High RAM/CPU Memory Usage on Windows 10
And of Couse this has some down side also, this setting will reducing the disk space by saving the older mails on the offline cache, In case that the system was stolen then the mailbox data that may be expose to other persons, other than this you will have all your mails locally and you can check and read mail without connected to network/internet
for more Windows 10 useful info